Update: fan vote is up for 24 hours on Twitter

Update 2: Trailer, Bonuses, and lottery for bonus item announced.
This contains footage and audio from the 2 "LEGEND – METAL GALAXY" shows held in January in Japan at the Makuhari Messe [Show Report]. These were the shows with all the Avengers, both sets of Kami Band members (East and West), as well as the debut's of Oh! MAJINAI, Brand New Day, Night Night Burn!, and BxMxC, the last one not being included on the WOWOW Broadcast last month. The setlists were completely unique each night, with no repeating songs. The first day had the theme of "world of light" and for day 2 it was "world of darkness".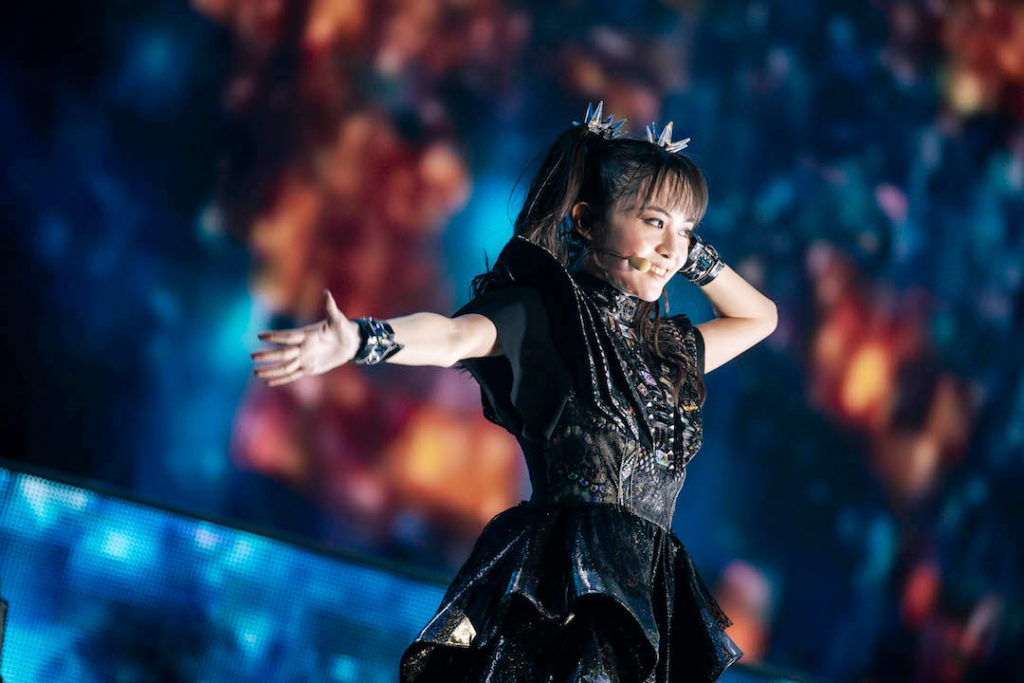 There will be a DVD, blu-ray, and first-press edition blu-ray with footage of both nights, as well as audio CD's for each night (sold separately), and a "Collectors Edition" style set exclusive for THE ONE members, which apart from the footage and audio includes a photobook, special merch, special packaging, and an interview! There will be special bonuses for pre-ordering, as there always are.
Never before seen with THE ONE packages are the interview and "special merch". The interview will be in text form (very likely only in Japanese) of SU-METAL and MOAMETAL's thoughts of the shows. The "special merch" will get to be decided by a fan vote, to be announced later.
There is no information yet regarding an overseas or digital release.
Read below for all the info.
---
Release date
September 9th, 2020
---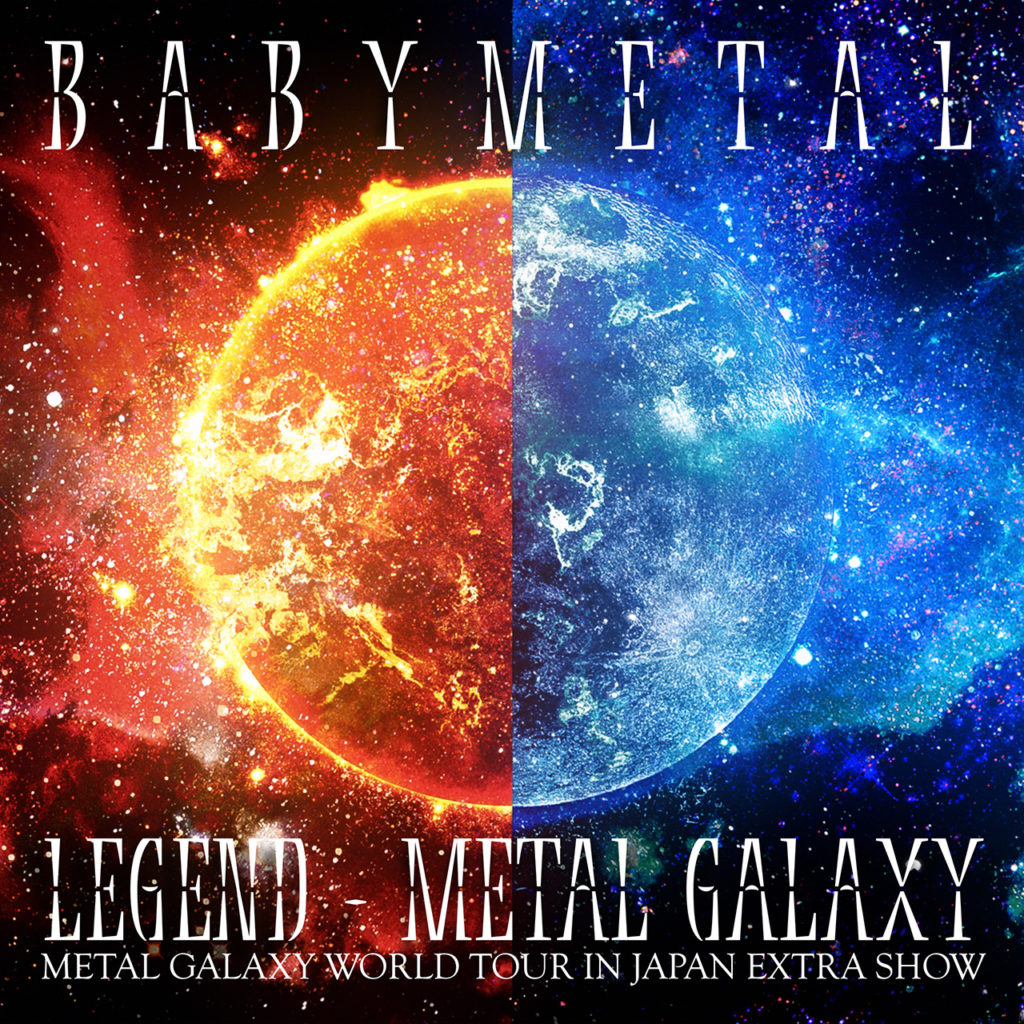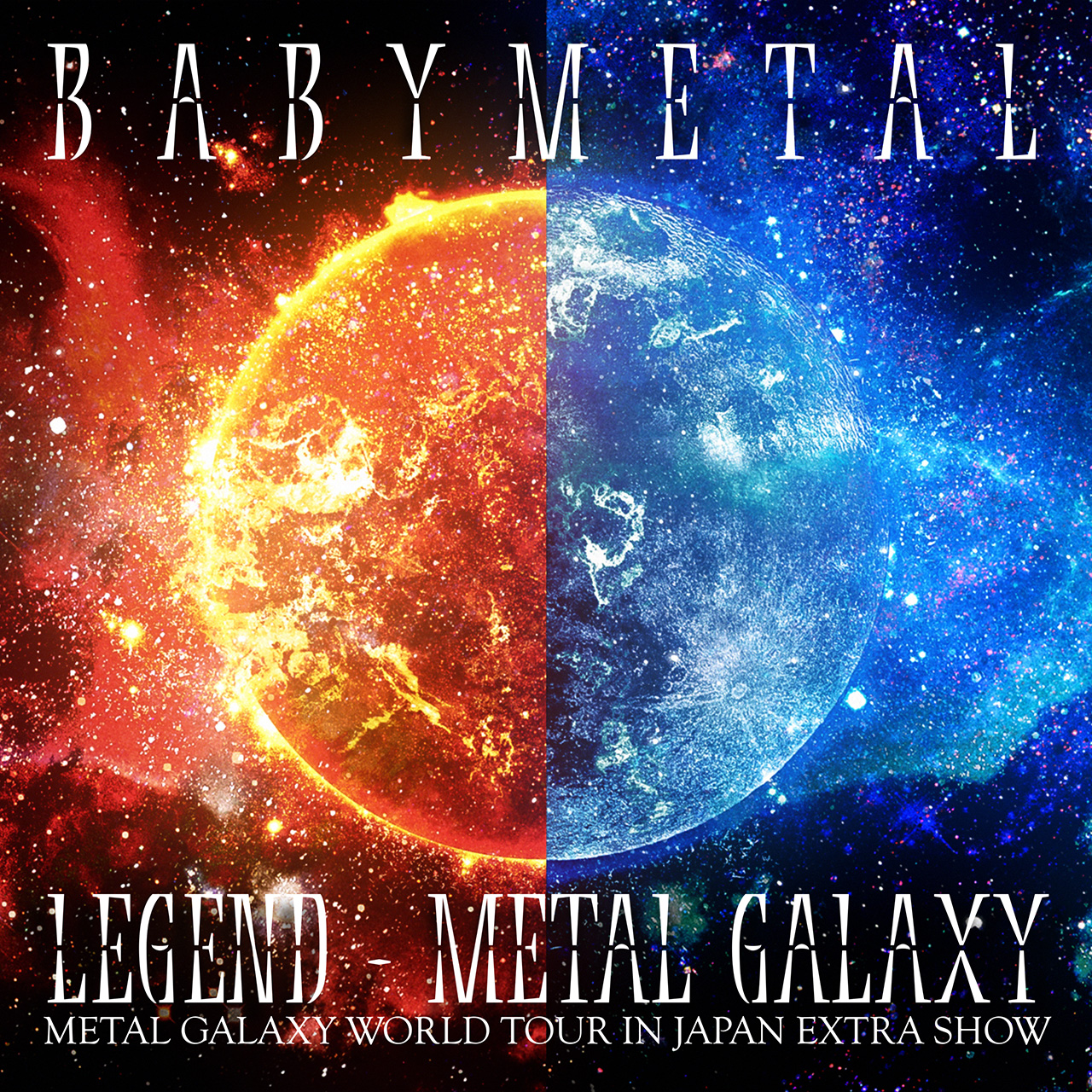 Set Info
Blu-ray & DVD
DVD: ¥7,000 + tax (TFBQ-18228)
Blu-ray: 8,000yen + tax (TFXQ-78185)
First Press Blu-ray*: 9,000yen + tax (TFXQ-78184)
*Comes in an LP (vinyl) size cover

Tokyo Dome [First Press Edition] for reference: Red Night Cover – Black Night Cover – Inside
LIVE ALBUM (Audio CD)
Day 1: ¥2,500 + tax (TFCC-86717)
Day 2: ¥2,500 + tax (TFCC-86718)
THE ONE Limited Edition
Price: 24,000 yen + tax (ONEB-0023)
Contents:
Blu-rays
Audio CD's
APOCALYPSE Photobook (64 pages)
Special Interview about the shows (Text, 10000+ characters)
Special Merch (which will be decided by a fan vote, to be announced later)
Special package
Preorder period: until July 5th at 11:59 PM
It will be build-to-order, so no need to rush to order before that date. Do note there may be stock after this date, but it is never a guarantee.
---
Tracklist
<Disc1> [DAY-1]
FUTURE METAL
DA DA DANCE
Elevator Girl
Shanti Shanti Shanti
Oh! MAJINAI (Live debut)
YAVA!
Brand New Day (Live debut)
Gimme Chocolate!!
Megitsune
Night Night Burn! (Live debut)
THE ONE
Road of Resistance
< Disc 2> [DAY-2]
IN THE NAME OF
Distortion
PA PA YA!!
KARATE
Kagerou
BxMxC (Live debut)
Syncopation
Headbangeeeeerrrrr!!!!!
Starlight
Shine
Arkadia
Ijime, Dame, Zettai
---
Pre-order Bonuses
Images for all bonuses will be revealed at a later date.
For Blu-ray and DVD
THE ONE LIMITED EDITION is not eligible.
Reservation from any store before 23:59 hs. on August 5th, 2020 gets a B3-sized poster.
Store specific bonuses (until stock lasts):
Amazon Japan: Ticket holder
A!Smart: A5-sized clear file
TOY'S STORE: Set of 2 post cards
Other Stores: Post card
For Audio CDs
Day 1 Audio CD: sticker (A version)
Day 2 Audio CD: sticker (B version)
---
Purchase Links
Update: Amazon Japan links are now up!
Bonus: Amazon Japan set of both CD's with their respective stickers.
As always, CD Japan and Amazon Japan are recommended for their foreigner-friendly websites and cheaper shipping. But A!Smart is the only choice for THE ONE Edition.
The Amazon (no bonus) links are added as they tend to be the cheapest options.
---
Sources