The Kami Band has already streamed 2 live shows this year in June and in August. They have now announced a 3rd (and last for the year) livestream for November 8th.
It is available worldwide, and the website is in English.
Livestream Link
Cost: ¥3,500 (about $33 USD)
Date and Time: Sunday, November 8th at 19:00 hs. / 7 PM (Japan time)
Performers:
Bass: BOH
Drums: Yuya Maeta
Guitar: Takashi Masuzaki
Key: Tatsuya Nishiwaki
Sax: Yucco Miller
Guitar: Satoshi Oka
The show will be archived for 7 days.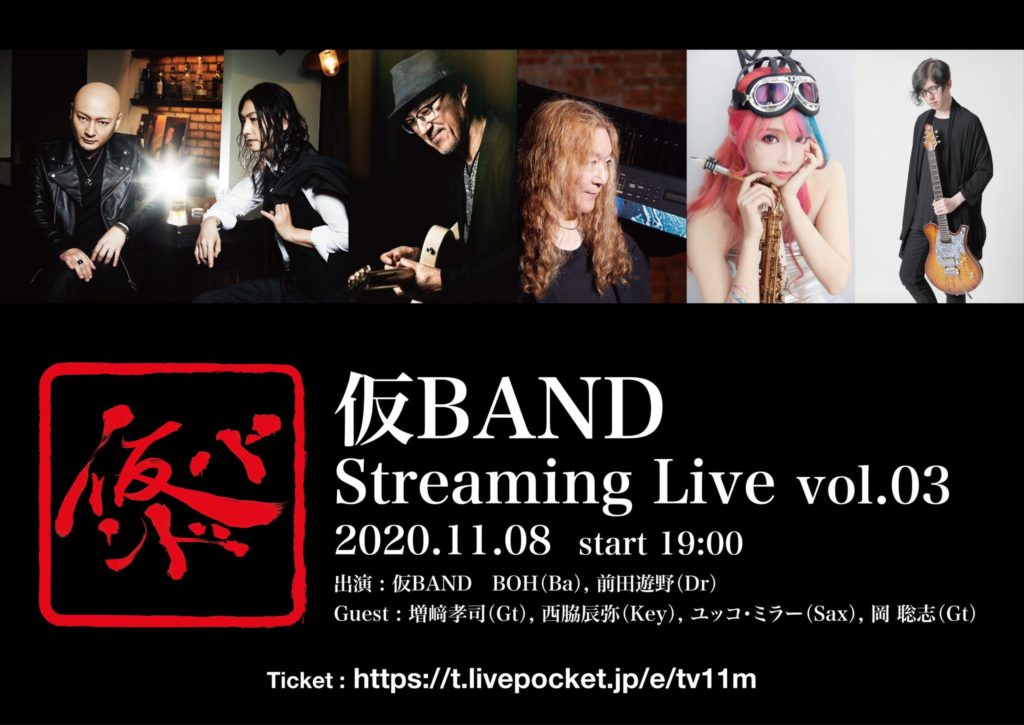 Here is a video from the previous show: