BABYMETAL's first show in almost 2 years! There is very little footage/pictures from the show. But this is the information from people that attended and shared what they know.
There were 5 songs performed live for the first time. Three of them (METAL KINGDOM, Divine Attack – Shingeki -, and Monochrome) were released as singles already, and two (Light and Darkness and THE LEGEND) are completely new. These last 2 are probably the 2 singles yet to be released for February and March.
In terms of outfits/costumes, they are the same (or very similar) to the 10 BABYMETAL YEARS costume, same thing for the KAMI BAND outfits. Not much change regarding the Kami Band.
As for a "third" member, Momoko once again (there was no mentioned specifically of an "Avenger"). She did not have a live mic.
The two stages were used primarily during Doki Doki ☆ Morning, where on the second stage, a "duplicate/clone version" of BABYMETAL appeared, where they mirrored the choreo for the song. According to reports the attendees, the 3 girls are: Miko Todaka ("Su's Clone", ex-Sakura Gakuin), Kokona Kato ("Moa's clone", Amuse, Ciao Girls) and Sakia Kimura ("Momoko's Clone", ex-Sakura Gakuin). They wore different outfits, with more red (see pictures below).
"BABYMETAL RETURNS – THE OTHER ONE" Show Reports:
BABYMETAL RETURNS – THE OTHER ONE – I
BABYMETAL RETURNS – THE OTHER ONE – II
Full setlist, plus some pictures and other stuff, below.
---
Miscellaneous Info
Merchandise – Full info
Also, those that purchase any combination of BABYMETAL CD, vinyl, DVD, or Blu-ray with a total value of 2,000 yen or more will get a "A4 Calendar Sheet" or "Ticket Holder" (whichever they choose):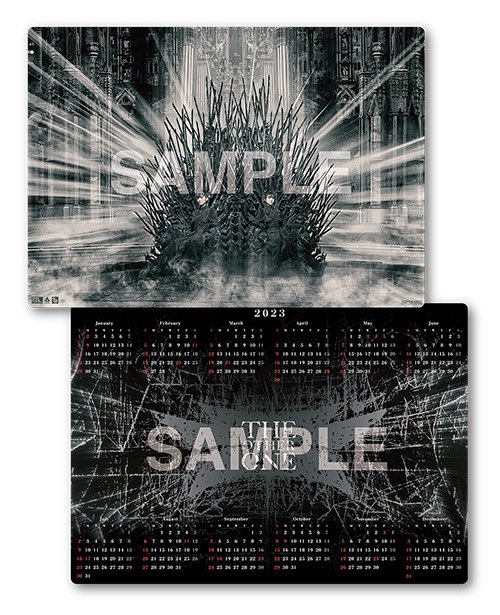 Official venue information – Venue map:
---
Show Info
Venue: Makuhari Messe (International Exhibition Halls 2 and 3)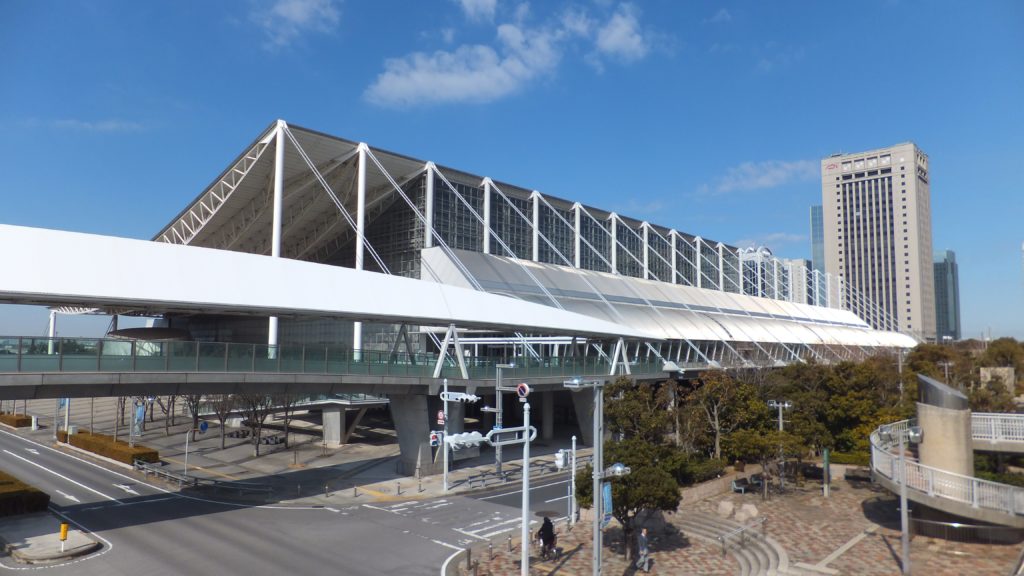 Schedule
16:00 (4:00 PM): Doors
18:10 (6:10 PM): Start Time [Started 10 minutes late]
19:44 (7:44 PM): End Time [90~ minutes long]
---
Setlist
1) METAL KINGDOM [Live Debut]
2) Divine Attack – Shingeki – [Live Debut]
3) Distortion
4) PA PA YA!!
5) Gimme Chocolate!!
6) Megitsune
7) Doki Doki ☆ Morning
8) Light and Darkness [New]
9) Monochrome [Live Debut]
10) Headbanger
11) Ijime, Dame, Zettai
12) Road of Resistance
– Encore –
12) THE LEGEND [New]
Kami Band
Takayoshi Ohmura
BOH
ISAO
Hideki Aoyama
Avenger
---
Media
Pre-Show
Just a few hours prior to the shows, the Japanese government reduced restrictions regarding live events, allowing the attending venues with a full capacity to be able to cheer. Following this, KOBAMETAL tweeted that those at the shows are now allowed to cheer.
At the same time, the government has decided to relax rules on large events, allowing masked cheering in stadiums and concert halls with a full-capacity audience. Currently, cheering is allowed at venues where the attendance is limited to 50% of capacity or less. This change will take effect immediately.
Merch Stand
Show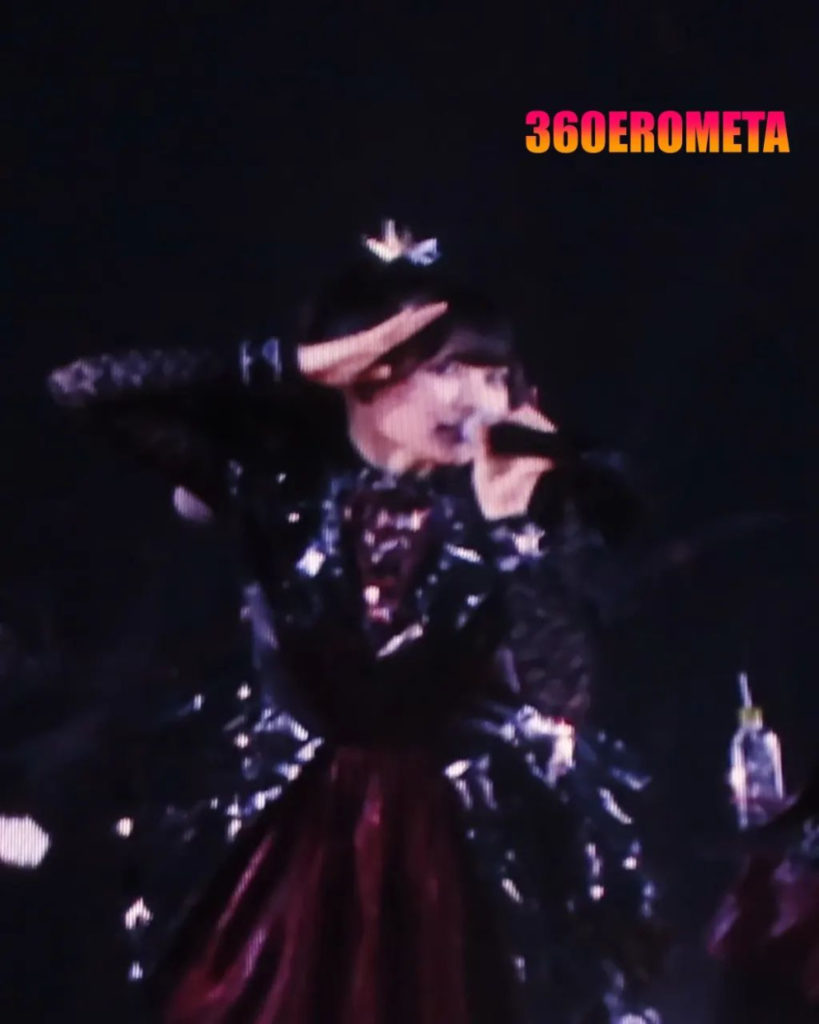 Some events and notes from the show:
Opening: 10 masked figures walk down the corridor and stay in front of two big fox heads, which are doors. The doors open and the two immense thrones appear carrying SU-METAL and MOAMETAL, respectively. SU-METAL remains seated while she sings the opening song. There was also a third throne for Su's microphone.
SU-METAL's IEM was not working properly at the start of the show.
There was a small drone flying around the members, there will be cool images on the dvd.
SU-METAL asked fans to "wave your lit mobile" moment during Monochrome.
SU-METAL waved at the band while partially lit during the long organ intro to Head Banger.
Ohmura did a short solo during THE LEGEND.
The lore has been mentioned to have a certain style similar to that of "Doctor Strange 2: In the Multiverse of Madness", instead calling it "METALVERSE OF MADNESS".
Show ending: SU-METAL and MOAMETAL face two coffins, and the stage goes black. The narration begins. People interpreted it as meaning that the next concert (possibly tomorrow), more information will be revealed.
End of show message (note that it wasn't completely written down as of the writing of this post):
The Other One. BABYMETAL's other story, revealed at the seal(?) was finally released. Charging through uncharted paths and creating numerous legends throughout their journey. The METAL SPIRITS will once again create new legends.

[unintelligible] …the birth of a new metal is a new evolution for BABYMETAL. Now that 10 years have passed, BABYMETAL will advance to the next stage [unintelligible] …to a new METALVERSE. Together we departure into a new world, a new metal will be born.
---
Post-Show
Official Post-show Posts
Kami Band Tweets:
Thanks also to Fujioka 🎸🤘

Ohmura
Good morning 🐾
I hope you all slept well: ❓🐰

Ohmura
Thank you 🎸

ISAO
Raura and Nene (ex-Sakura Gakuin) attended the show:
Today I went to #BABYMETAL LIVE with my best friend Nene Sugisaki.
#BABYMETAL LIVE 🦊✨
I knew #BABYMETAL was the best !!!!

Translated using DeepL
Sakura Gakuin graduate Shiratori Sana also attended:
Good evening♪
Today I went to the first day of BABYMETAL's concert!
It was really, really awesome and inspiring and a lot of fun! 🤘.
I'm really anxious about tomorrow and I can't go tomorrow, so if you guys are going tomorrow, please let me know what you think: 🥰🙏
I'm so happy and good night 💤.

Translated using DeepL
UYU (vocalist for HAGANE and DIZZYMETAL) attended the show:
So, I'm on my way!

Wall of death.
We have to do it now, don't we? Makuhari!

#DIZZYMETAL as #BABYMETAL
You're #yuyuyuushii!

Translated using DeepL
Fan Artwork