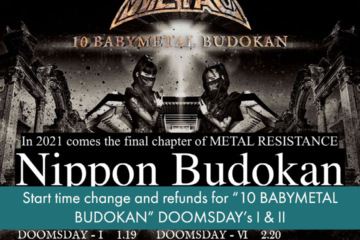 The shows will now start at 6:30 PM. They have also decided to make some changes to the shows.
This post is in memory of this amazing musician, teacher, husband, father, friend, and person, who touched many peoples hearts through his music.
They will be part of their anniversary celebration, and the final chapter of METAL RESISTANCE.