Update 2022/4/21: added pictures of the vinyls, which shipped.
The first set had been announced in late April earlier this year, it was $100 USD and it came with 10 digital cards and a limited edition gold-colored vinyl of the "10 BABYMETAL YEARS" album. It was limited to 1,000 copies and sold out pretty quickly.
This time around it's more complex. There are a total of 20 different designs from the "10 BABYMETAL BUDOKAN" shows, divided into three different rarity levels, which will be sold in 2 sets: one of them with only cards, and the other with cards and a special edition gold vinyl of the last "10 BABYMETAL BUDOKAN" show.
Full information below.
Sales Date & Time: September 9th at 8 AM PDT / 4 PM BST / 12 AM JST (Sep 10th)
Distribution Date & Time: September 14th at 10 AM PDT / 6 PM BST / 2 AM JST (Sep 15th)
Packs will be pre-minted and will be distributed based on order date and time (i.e. The first person to order gets the #1 mint)
Designs
There are a total of 20 different designs, split into 3 rarity levels:
"COMMON" Cards
10 different designs
24,200 total cards (88% of the total cards)
"RARE" Cards
8 different designs
2,750 total cards (10% of the total cards)
"SUPER RARE" Cards
2 different designs
550 total cards (2% of the total cards)
Pack Options
5-CARD PACK
Price: $35
Limited to 2,500 packs
Includes:
MECHAPACK + VINYL BUNDLE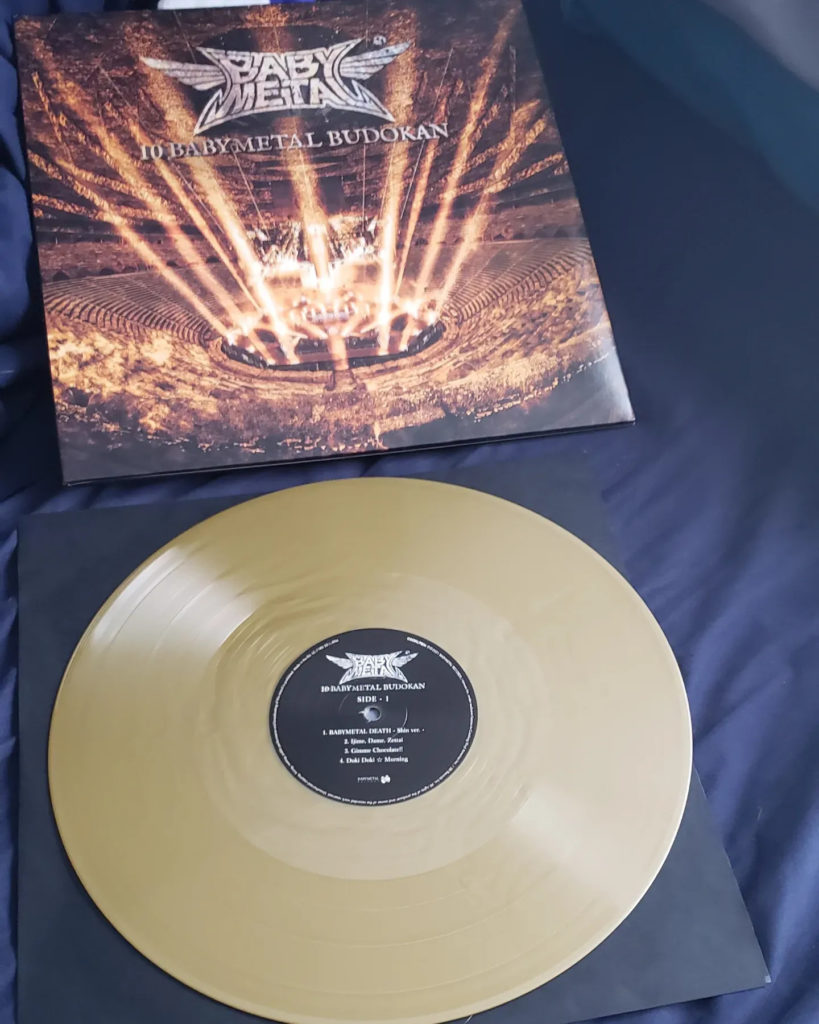 Price: $125
Limited to 1,000 units.
Includes:
15 digital trading cards
"10 BABYMETAL BUDOKAN" exclusive Gold Vinyl (featuring the 13 songs from the last show)
Vinyl Tracklist:
1. BABYMETAL DEATH – Shin ver. –
2. ljime, Dame, Zettai
3. Gimme Chocolate!!
4. Doki Doki ☆ Morning
5. GJ!
6. NO RAIN, NO RAINBOW
7. Distortion (feat. Alissa White-Gluz)
8. PA PA YA!! (feat. F.HERO)
9. Megitsune
10. KARATE
11. Headbangeeeeerrrrr!!!!!
12. THE ONE
13. Road of Resistance
The vinyl is expected to ship in late December. It ships worldwide from Nashville, TN, USA.
---
Sources: