Yesterday (Monday 7th) the set started shipping out to the people who pre-ordered it and even though the release date is tomorrow (Wednesday 9th), many have already received it, some are going to get it today outside of Japan as well.
It released in multiple sets, going from the basic blu-ray and DVD with both nights going all the way to THE ONE version with photobook, exclusive interview with SU-METAL and MOAMETAL, special packaging, and the voted flag by fans on Twitter. In the middle is the Limited First Press version which simply features a better packaging that the basic one. On top of all of this, the audio is releasing worldwide on digital and streaming services today (should unlock by timezone for Wednesday 9th local time), and people also got the various store pre-order bonuses. Pictures of everything below.
By all accounts, the interview is very personal and feels "natural", as if they were talking out of character. "This will make all fans cry", as one said. YUIMETAL is mentioned briefly, for those wondering. It is in Japanese, so it will be a while before it's properly translated.
---
Tower Records has setup special displays in several of their stores. Here is the picture from the Shinjuku store in Tokyo: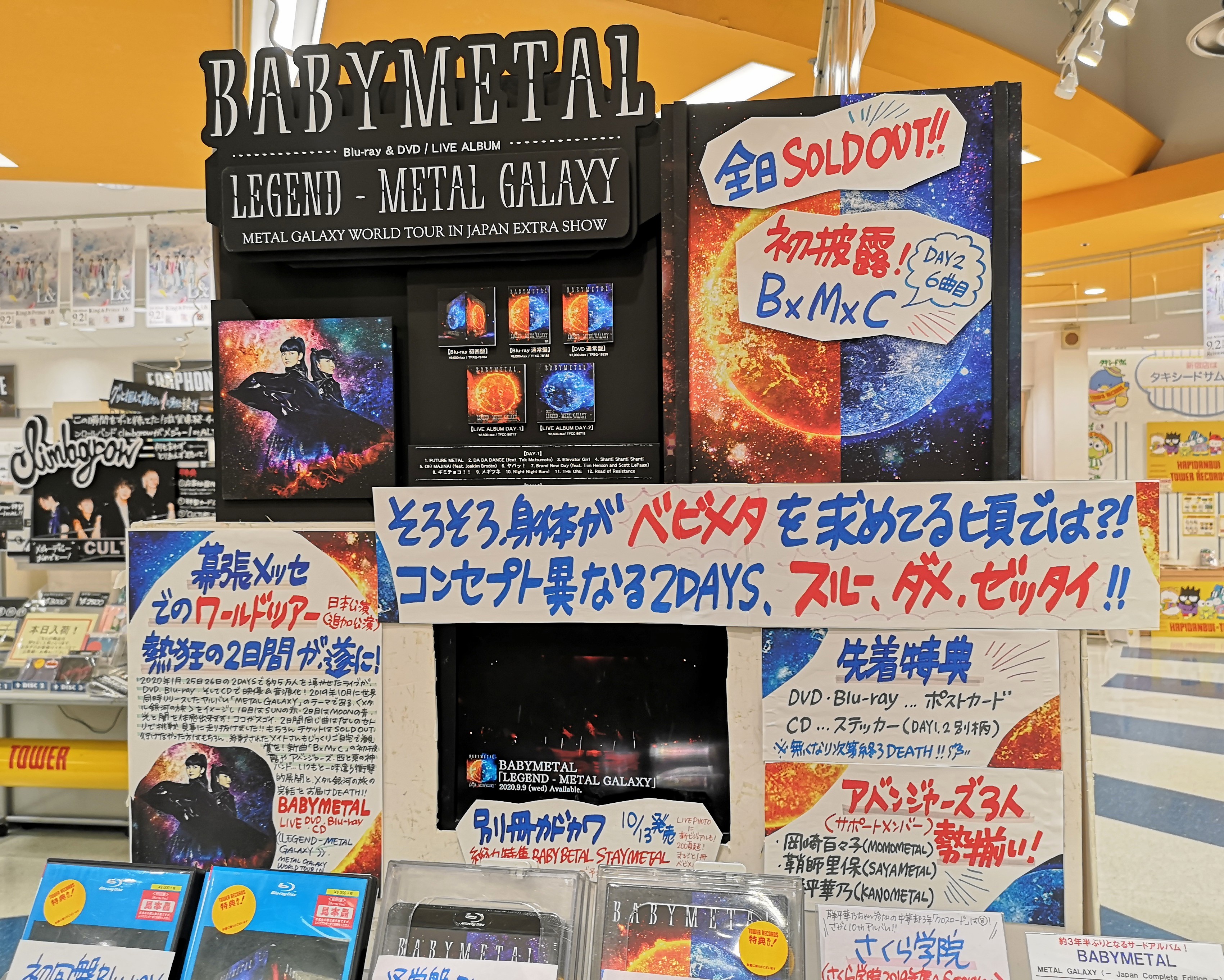 Exclusive Photos showed at Tower Records Osaka Umeda:
THE ONE Edition
First Press Edition
Regular Blu-ray + CD's
---
Sources