He was born on May 31st in Pennsylvania, United States. He has been in the music business since he was 13.
He is mainly known for being the lead guitarist (Darth Vader) of Galactic Empire from its formation in December 2015 until December 2019. He is still a member of Alustrium, a band he formed, as well as other works. But most here will know him for being one of the "Gods of the West", introduced at the 2019 US Tour. He has gone on to play that whole tour, plus the whole European 2020 tour and both LEGEND – METAL GALAXY nights, for a total of 39 shows so far.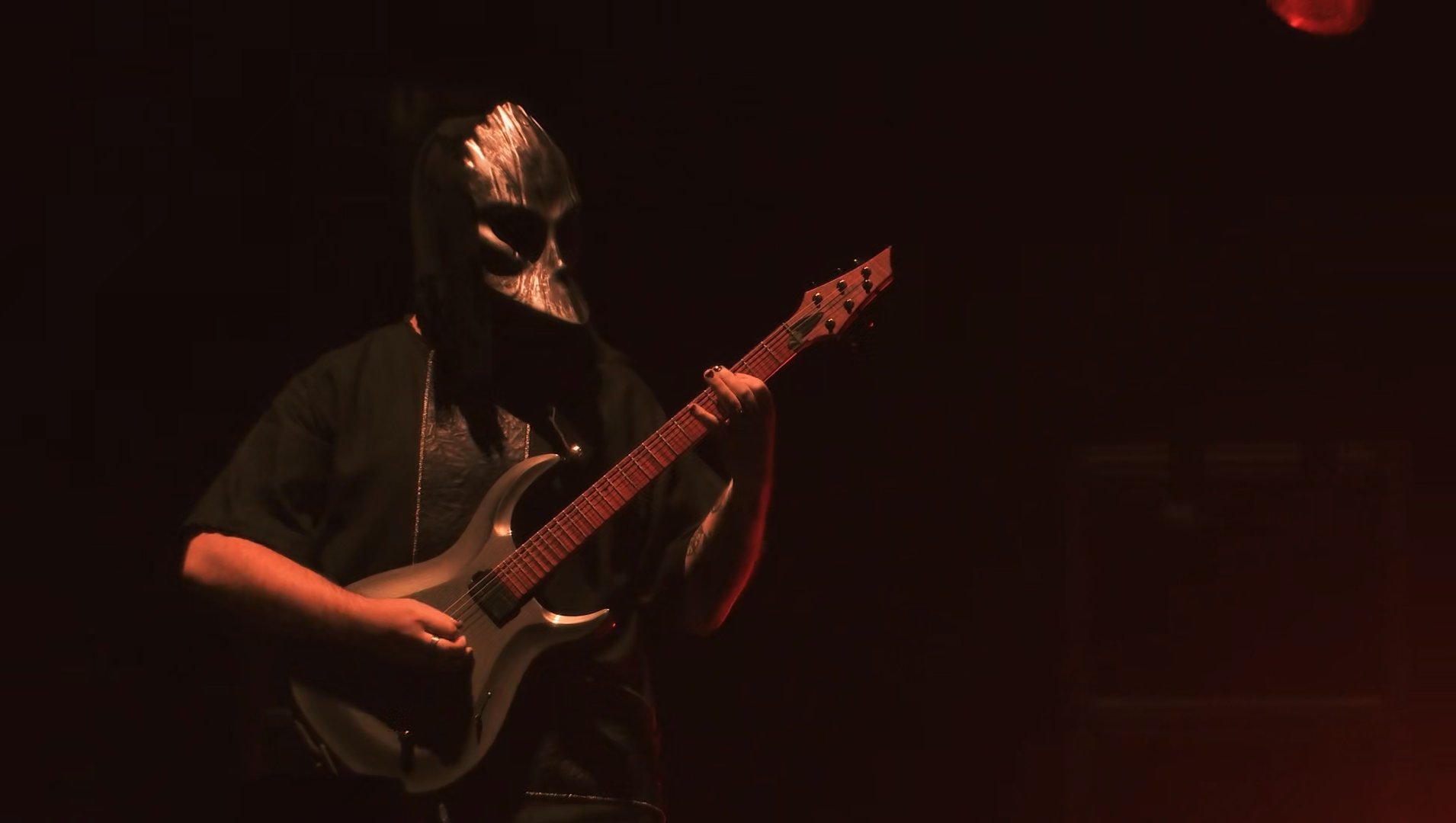 With Galactic Empire, he opened for BABYMETAL for 3 shows in Japan in October 2018, including the Dark Night Carnival, in which he appeared for a bit during Meta Taro along side Joakim Brodén from Sabaton (who also opened for BABYMETAL that show). He talked a bit about that performance, and what he was thinking during it.
That show is still for sale, alongside Download Festival 2018, in the Chosen Seven set (for THE ONE members).
He talked a bit about the new band he is touring with just this month, which he can't mention due to his contract, but I think you might figure it out 😉.
Here are links to his website and social media:
Website – Facebook – Instagram – Twitter