Sakura Gakuin has just announced the release of their 10th Anniversary Memorial Book. Among lots of content of current and previous members, it will include messages from all 28 graduates, since the first class of 2011, to the last class of 2019. This includes Suzuka Nakamoto (class of 2012), Yui Mizuno and Moa Kikuchi (class of 2014), Momoko Okazaki (class of 2017), and Kano Fujihira (class of 2019), current and previous members of BABYMETAL (or Avengers). It will also include an interview with MIKIKO, choreographer for Sakura Gakuin and BABYMETAL.
Title: Sakura Gakuin 10th Anniversary 「Thank you…」
Price: ¥3,000 (excluding tax)
Pre-order period: Until Sunday, February 14th at 23:59
Release date: Early to mid March

A!Smart Purchase Link
The book will be available for order even after the pre-order period is over, but as it is made to order and stock is limited, sales will end as soon as the book is sold out.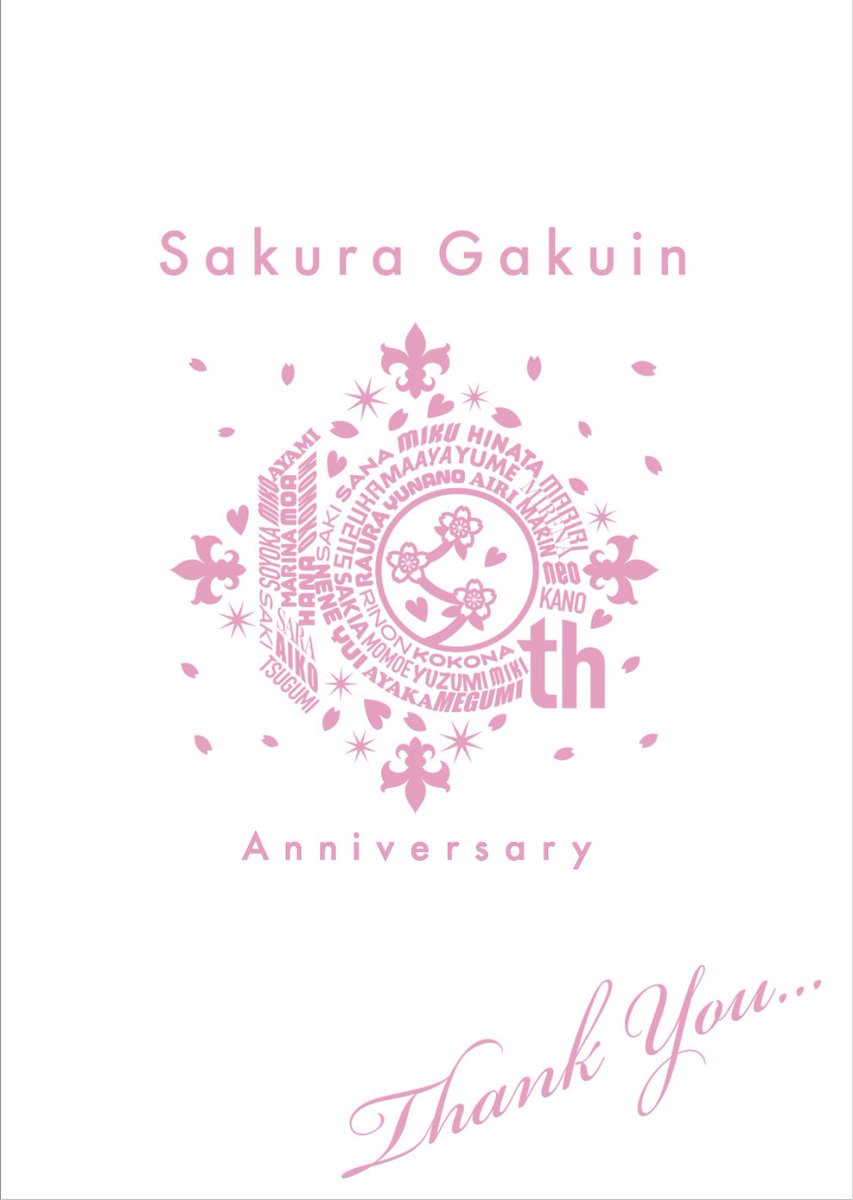 Number of pages and specifications: B5 size, double spaced, 152 pages
Contents
Photos of Sakura Gakuin class of 2020
Interview with Sakura Gakuin class of 2020
   2019 transfer group: Neo Sato, Miko Todaka, and Sakia Kimura
   2018 transfer group: Sana Shiratori, Kokona Nonaka, and Yume Nozaki
   2017 transfer group: Miku Tanaka and Miki Yagi
Comments from all graduates
Nene Sugisaki (Class of 2013) – Newly drawn 4-panel manga "Nene Ningen"
Key Person Interview
Sakura Gakuin principal, Kuramoto Mitsuru / Sakura Gakuin homeroom teacher, Mori Hayashi / Choreographer, MIKIKO / Lyricist/Composer Yuriko Mori, Ryo, cAnON., EHAMIC, Koushirô Honda, / President of Tower Records Ikuo Minewaki and more.
Special message: Perfume, Nocchi
Sakura Gakuin: 10 Years of History
and more.
---
Sources