Announced 2 weeks ago, the festival now announced stages and the full schedule. BABYMETAL play the Earth Stage (the largest stage), which is Halls 1-3. They played there twice in 2015, once for this festival, and the other for their solo show. On the map you can also see the Astro arena, which is the Event Hall, where they played in 2013 for this festival and for LEGEND 1997. They played there in 2014 and last year (2018) as well.
---
Where: Makuhari Messe, Chiba, Japan (Tokyo area)
When: Saturday, December 28 at 15:45~ (3:35 PM)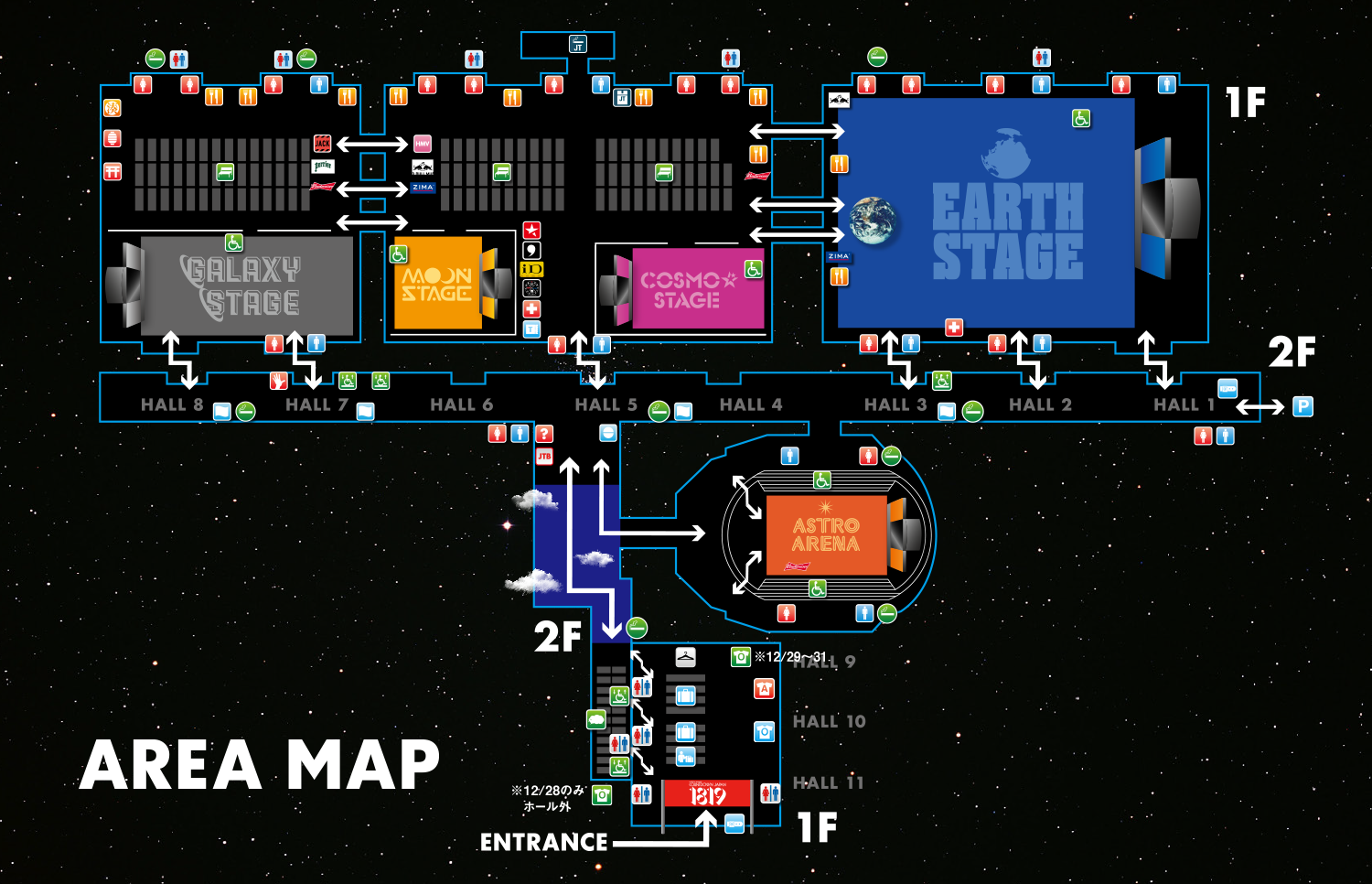 Tickets:
The 6th lottery is now open. You can enter until Monday, November 18th at 19:00 (7PM) (Japan Time)
Link
Prices – It's ¥12,000 for only the day BABYMETAL plays.
---
They played in 2013 and 2015. Thankfully both had a song broadcast on WOWOW!
2013 – BABYMETAL played on the 3rd day (Monday, December 30th) on the smallest stage (ASTRO ARENA), they were the 2nd to play (1:05PM). Head Banger!!
2015 – BABYMETAL played on the first day (Monday, December 28th) on the largest stage (EARTH STAGE), they were the 5th to play (only 2 after of them) (5PM). Gimme Chocolate!!. Notice they used the same outfits as the tour final that year at Yokohama Arena.