BABYMETAL will visit the Philippines for the first time ever next year! They will also have the chance to take a picture with headliners, Iron Maiden. They have yet to do so, and have wanted to for years (check the interview at the bottom). This will be part of the METAL GALAXY Tour in Asia, but it will be a month and a half later. All the info available below.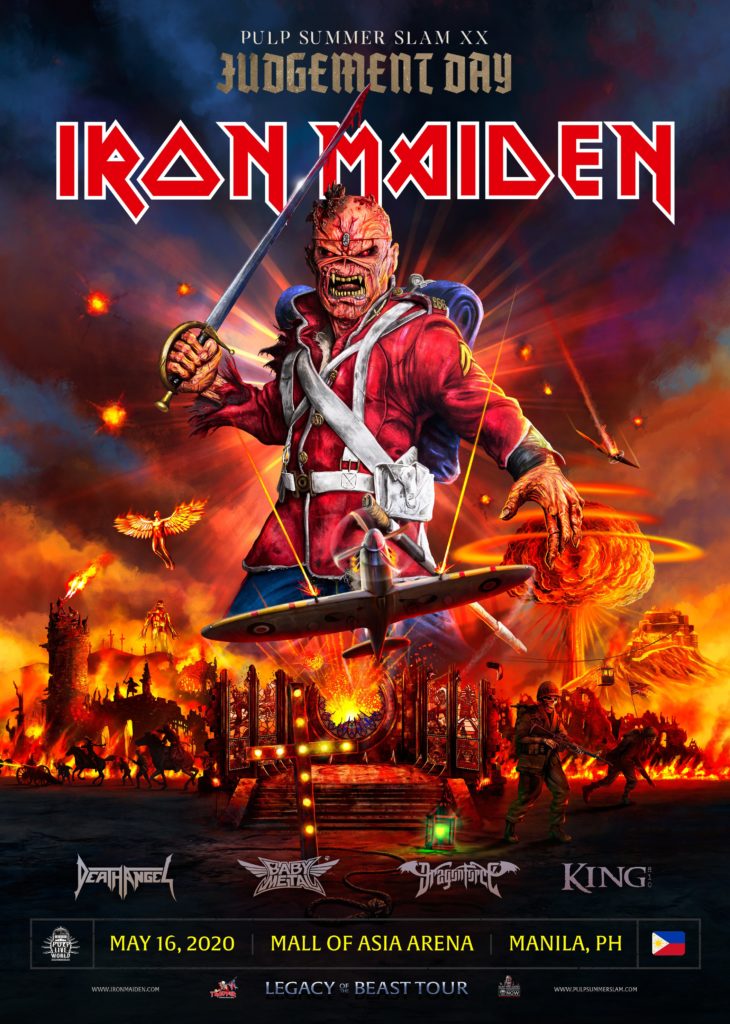 Where: Mall of Asia Arena, Manila, Philippines

When: Saturday, May 16th, 2020

Tickets:
Sale: November 30th, 2019 at 10 AM
Where: SM Tickets outlets nationwide and online, and through AirAsia RedTix.
Festival: PULP SUMMER SLAM XX: JUDGEMENT DAY
Venue info:
Name: Mall of Asia Arena (called the MoA Arena) (!!!)
Capacity: 15,000
Website – Twitter – Facebook – Instagram
---
Outside

Inside
Other info:
This is an additional date for the tour in Asia, but it's a month and a half after the other dates.
This would be BM's first time in the Philippines.
This is Iron Maiden's first time in the Philippines. BM have yet to take a picture with them. Here is an interview from 2016:
So you have toured and met a million cool people over the last few years: Lady Gaga, Metallica… who do you really want to meet next?
[Girls, together] Iron Maiden!

I just saw them.
Where?

Madison Square Garden.
[Girls, together]: AHHHHHHHHHH! [They lose their shit.] Oh no, we missed them!

They're on tour for a long time, you might catch them somewhere else!
Yeah, they're going to Japan so maybe they'll see them in Japan.

Vice
---
Sources: