Footage from Mikio's last show with the Ohmura band will be released on June 30th.
The website does not ship overseas, so it is recommended to use a proxy service such as Tenso.
Title:
-MIKIO FUJIOKA LAST SHOOTING-
"METAL INITIATION"
~ My Little God ~
When was this recorded: September 23, 2017 at Shibuya REX (Mikio's last show with the Ohmura band)
Release date: June 30th
Price: ¥3,980 (Tax included)
Specifications: Single-sided dual-layer DVD + single-sided single-layer DVD (2-disc set)
Pre-order period: Up till Friday, June 20th at 23:59 (Japan time)
Pre-order bonus: The show on audio CD format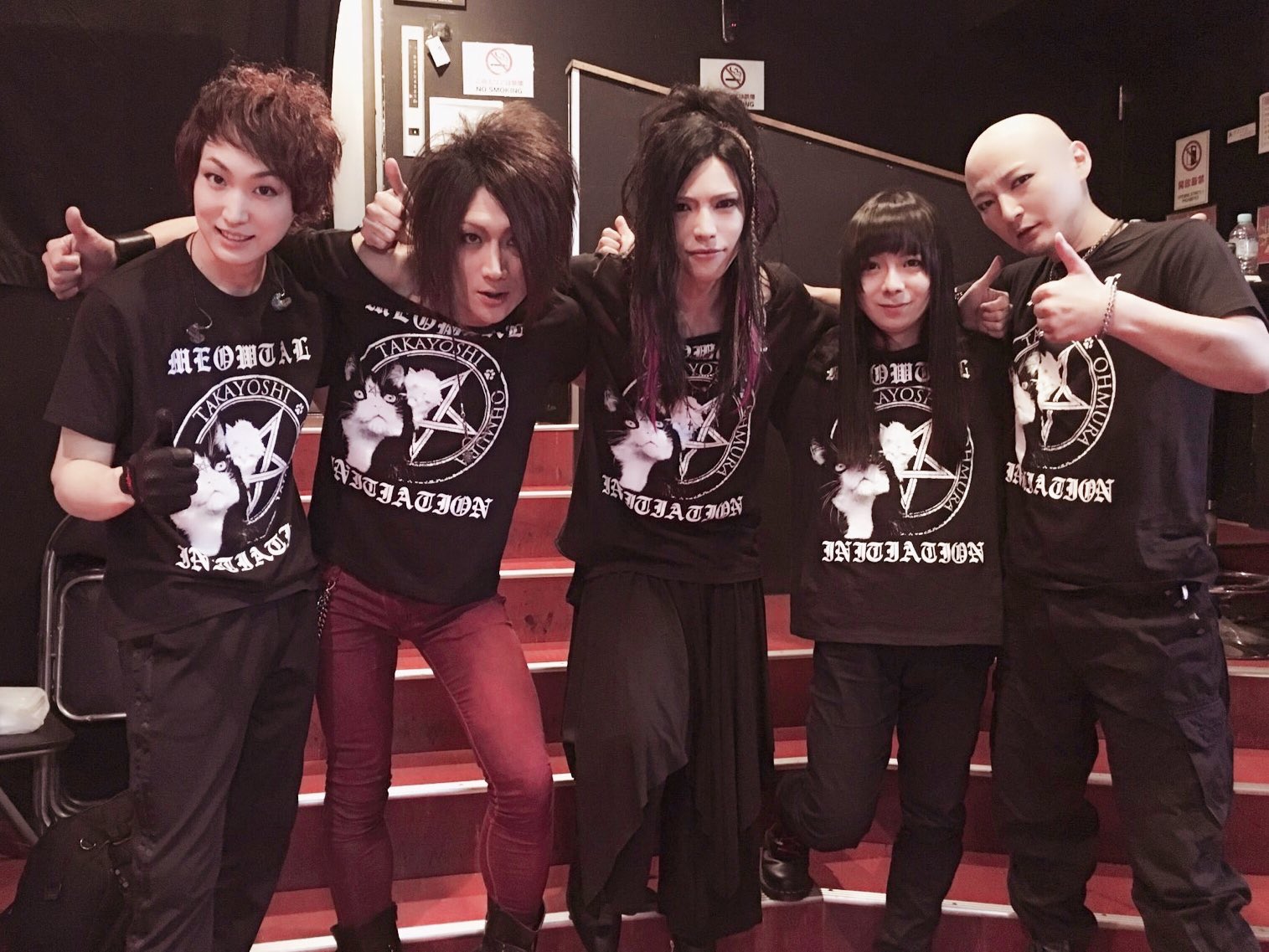 ---
Translations of Tweets:
Toki 1st tweet (info on the DVD posted above)
Thank you in advance ✨ I am almost crying.
If it were not for TOKI's effort, this would not have been possible. And it is an album that came true because Ohmura-kun talked to us. Thank you all (B · o · H)
Of course, Hideki-Kun's drums, Ohmura's guitar, Kuze-Kun's vocals, BOH-Kun's bass, and above all, Fujioka's guitars. Everything is great. I am in my heart saying: "if I don't do it, it's the same as doing nothing."
[Fujioka-kun appearance] Audience "Cute ~" "Cute ~" BOH "Not cute! Old man!" This classic Tsukkomi comes out twice in this work, but the second time BOH's expression is interesting.
Translated butchers it a bit, but he basically explains that they use this sale company/website because it offers much better returns on sales, and in light of the situation, he hopes people can spend a bit more to buy through here so more money can go to Mikio's family.