BABYMETAL has started many PR initiatives in Japan this month!
Family Mart Elevator Girl promotion
Family Mart's across Japan play a clip of Elevator Girl every hour between minutes 44 and 45 (Yon-Yon!). There are over 15000 stores nationwide.
This campaign seems to have ended, with a one week period, from Tuesday, May 14th to Monday, May 20th.
Going by Family Mart's official document, this campaign cost about ¥1.830.000 (around $16.577 US dollars).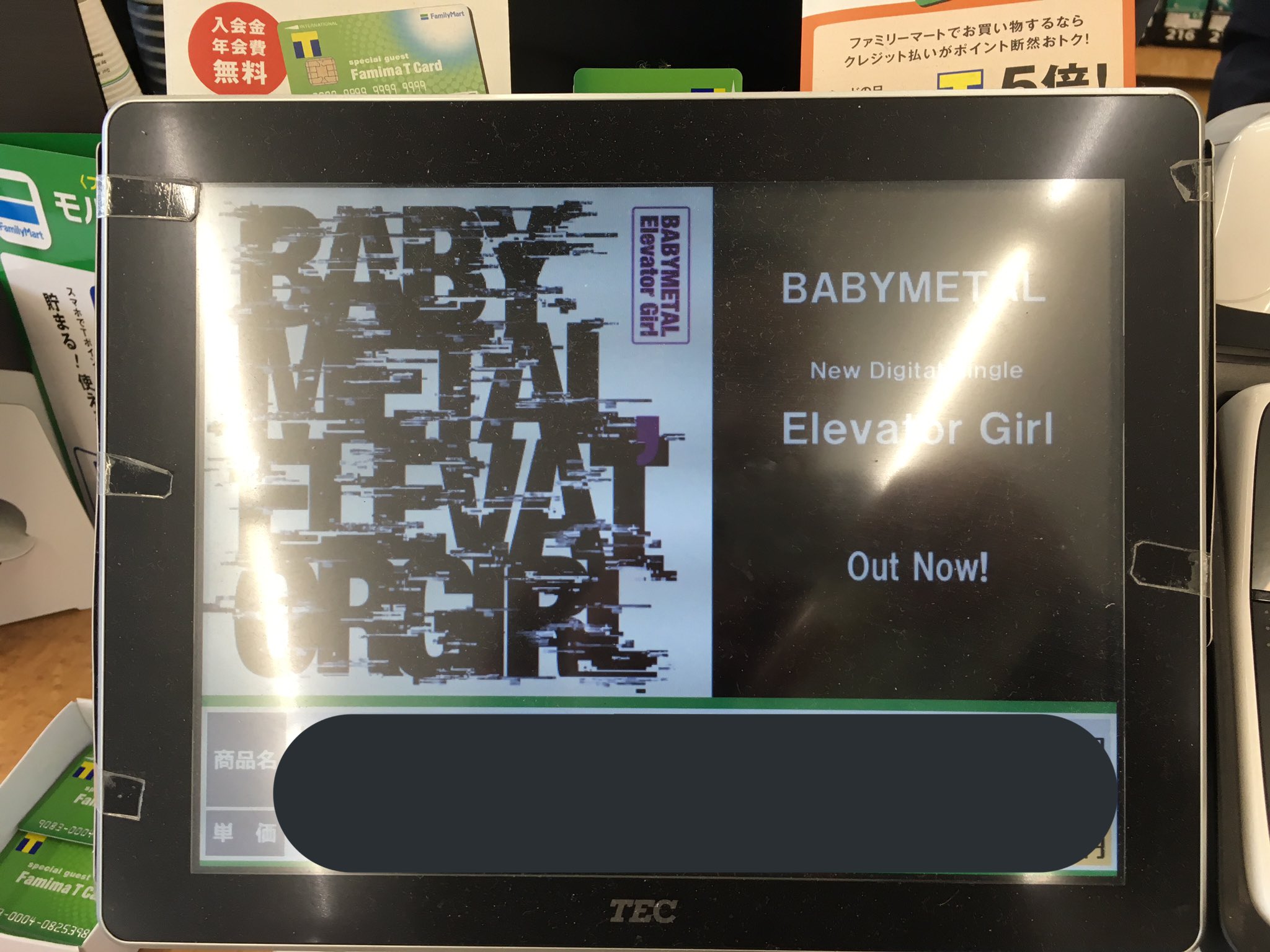 ---
Truck in Tokyo promoting Yokohama Arena
On Monday, May 20th people started spotting a truck driving around Shibuya & Shinjuku in Tokyo, mostly Shibuya crossing, with Yokohama Arena ads around it. It plays Elevator Girl, Starlight, and Distortion.
Unlike previously, it does not announce anything about the show (via the speakers), only plays music.
---
Ads in Nagoya subways promoting LEGEND M
Ads were found hung up on many Nagoya subway lines promoting LEGEND M on Monday, May 20th.
This fan even confirmed the locations of them:
Lines:
Higashiyama line
Tsurumai Line
Sakuradori Line
Meijo Line
Cars (on Higashiyama line):
Heading for Fujigaoka in cars ③⑥⑨⑫⑮⑱, near the boarding gates.
Heading for Takahata in cars ①④⑦⑩⑬⑯, near the boarding gates.
Price lists for Nagoya subway ads.
---
More ads in Shibuya
More ads were found on Wednesday, May 22nd in Shibuya. These were posters in front of the WWW venue in Spain-zaka Slope.
---
Source used: A_book_A