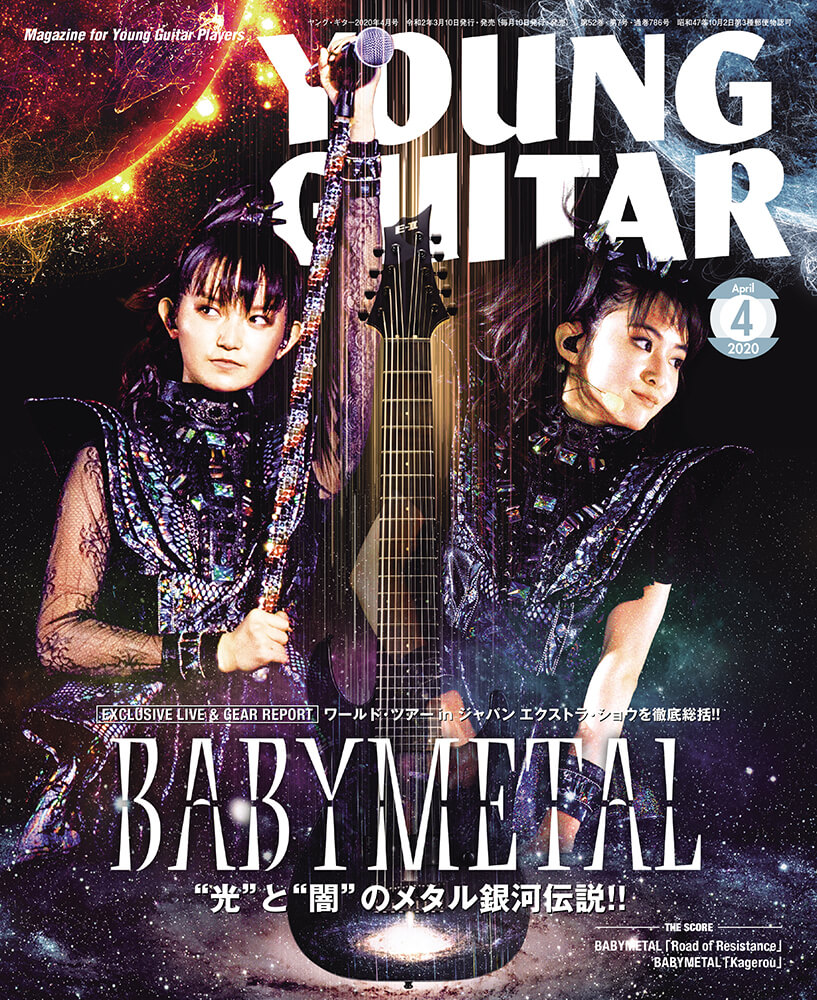 Young Guitar (Issue April 2020) Magazine Release
Info taken from this post:
Release Date: March 10th
Purchase Link: Amazon Japan – CD Japan
Cost: ¥1,000
Content:
Cover
Live and Gear Report on LEGEND – METAL GALAXY (14,000 characters)
Report on Kami Band equipment (Light Force & Dark Force)
Guitar score for Road of Resistance and Kagerou
Special interview with Galactic Empire's CJ Masciantonio & Clinton Tustin, Chris Kelly (3 of the Kami Band members of the West)
Special feature is BABYMETAL. The legend of metal galaxies of "light" and "darkness"! A comprehensive review of the World Tour in JAPAN Extra Show Makuhari 2DAYS performance at the end of January !!