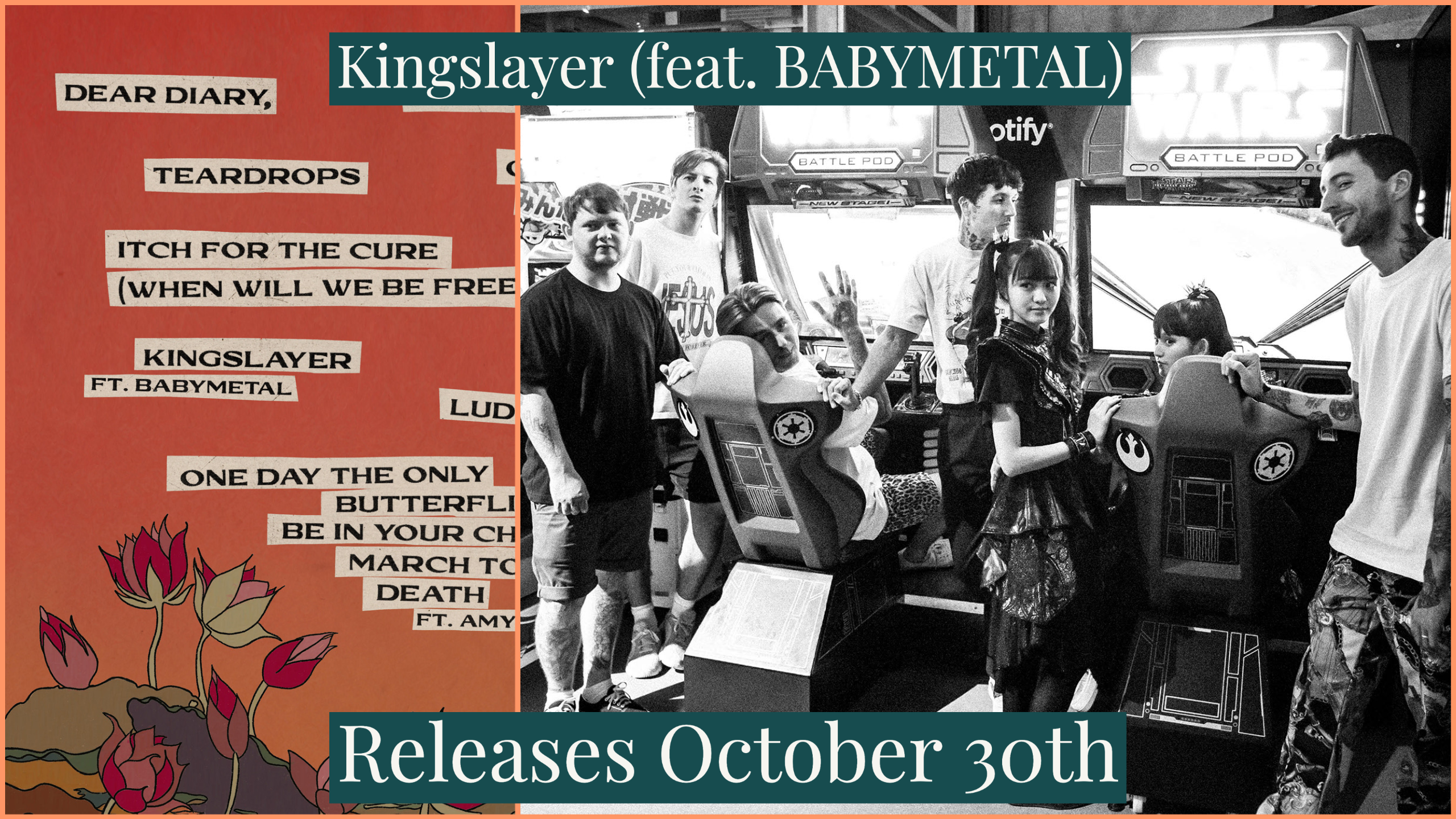 "Kingslayer (feat. BABYMETAL)" Song Release 
Bring Me The Horizon will release a new nine-track EP later this month. And it features BABYMETAL, as well as other artists, Amy Lee (Evanescence) and YUNGBLUD.
It will become available digitally and via streaming on October 30th. Meanwhile for the collectionists (or those that prefer to listen to physical media), the physical versions are up for preorder on the Bring Me The Horizon shop and will release on January 22nd.
They offer a CD (£13), a vinyl (£22), and cassettes (£32), which come with a digital download link with all the songs as mp3's and exclusive filmed content. The download link is sent out on October 30th.
There are also 2 bundles: one with the CD, LP, and choice of Cassette (£42) and the Ultimate Bundle (with a CD, LP, and Cassette Bundle) (£60). All these also come with a signed photo card.